If you are thinking of spending a long vacation or a stay out of season, Sitges is a city with a very pleasant climate, with a lot of leisure and cultural life and a luxury destination for many travelers. At Weekly Villas we offer you long term rentals in low season of between 1 and 5 months.
Our villas adapt to all kinds of lifestyles, they are a good option for families, young couples or larger groups, and they adapt to all kinds of economic situations. We have houses located in very quiet places, for those who want to disconnect a little more from civilization, but we also have a wide range of houses near the center of the city. All of them very well communicated with their surroundings, as well as safe.
We want to make sure that you know all the advantages that a rental offers in low season. The main advantage that our villas offer you is their proximity to the sea and what it entails. When a little colder weather approaches, the beaches are empty, and this can be a perfect place to disconnect from the daily stress. Well also, it can be used to practice sports, whether land or water. The important thing is to find yourself in a different environment than usual. In addition to this, we can assure you of the good weather that the city has; And it is that until the end of November you can enjoy pleasant temperatures, to practice any type of outdoor activity; The coldest month of the year is January, and winter in Sitges is around 10 degrees. Wonderful weather right?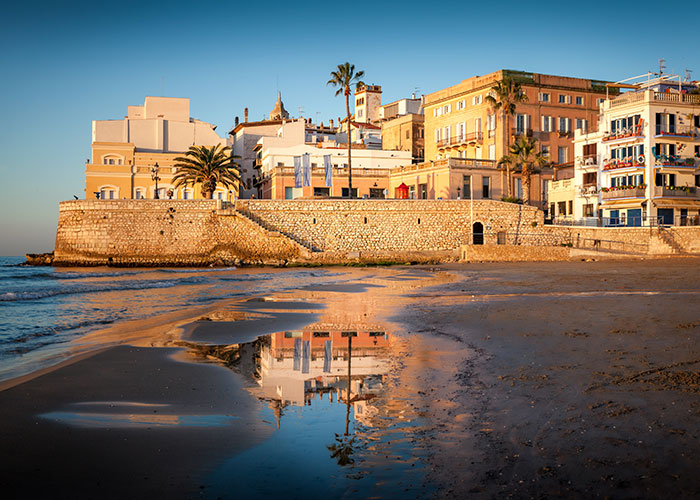 All our accommodations have high-quality equipment, as well as all kinds of services such as dishwasher, TV, refrigerator, high-speed internet and parking included.
We keep the price of your fixed accommodation and the expenses related to your consumption of water, electricity and heating are added to it. You can consult our catalog and find out which of all our houses best suits your needs. All prices depend on your requirements, but do not hesitate to contact our team, so that we can find the house that best suits your conditions, as well as customize your needs.
We are waiting for you!