Discover the different chiringuitos of Sitges that you should not to miss during your stay in one of our villas.
Only a few days left for your next vacation in one of our villas in Sitges! For months now, the words sol, playa, fiesta, and caliente have been resonating in your head. But if you are told "chiringuito" do you recognize this word?
What is it?
This is a small kiosk located by the sea near the beach where you can drink and eat typical Spanish specialties, mainly made from fish and seafood. Tapas, paella and sangria are on the program!
Origin of the word:
In 1913, a man named Captain Calfell opened a blue and white kiosk on the Sitges Promenade. The writer César Gonzalez Ruano, customer of the beach bar that was originally called "The Kiosket", renamed it "Chiringuito". After that, the term spread all over Spain and nowadays any kiosk or bar located near the beaches is called "Chiringuito".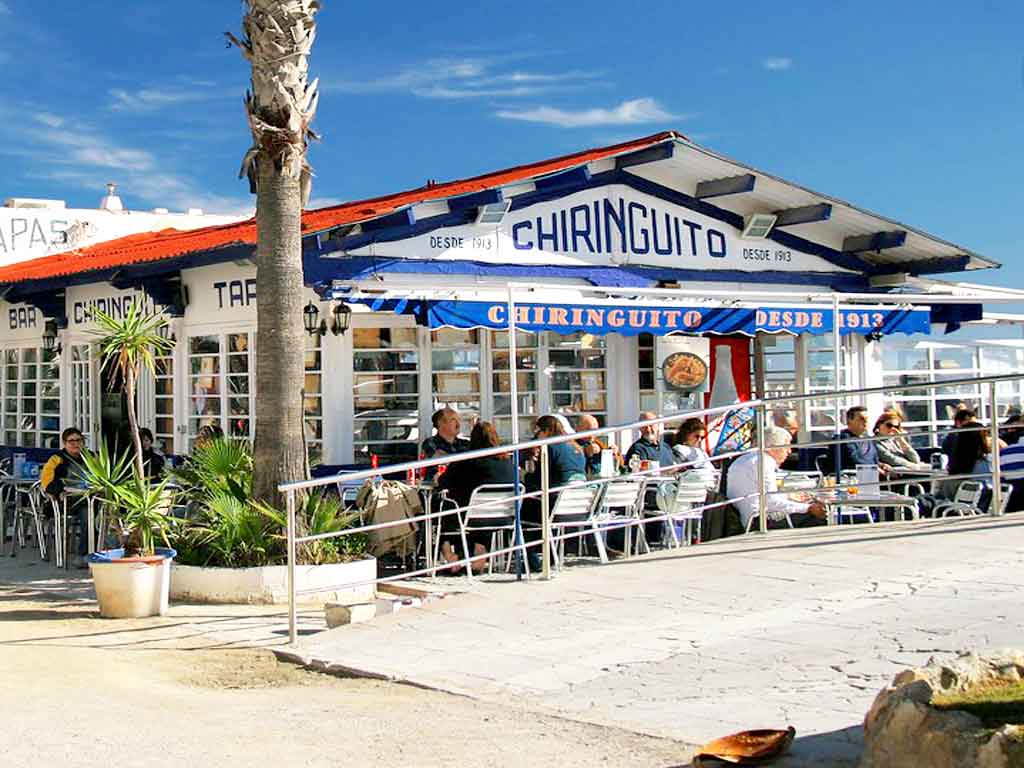 Here is a list of chiringuitos of Sitges to visit during your stay in one of our villas.
1.Cala Balmins
One of chiringuitos of Sitges not to miss. Cala Balmins is like a small island in the village of Sitges. The chiringuito offers drinks, food and, if you wish, you can take it in the shade of its terrace. It also offers a hammock and parasol service, showers and massage. Have a great time on your holiday in Sitges with friends or family.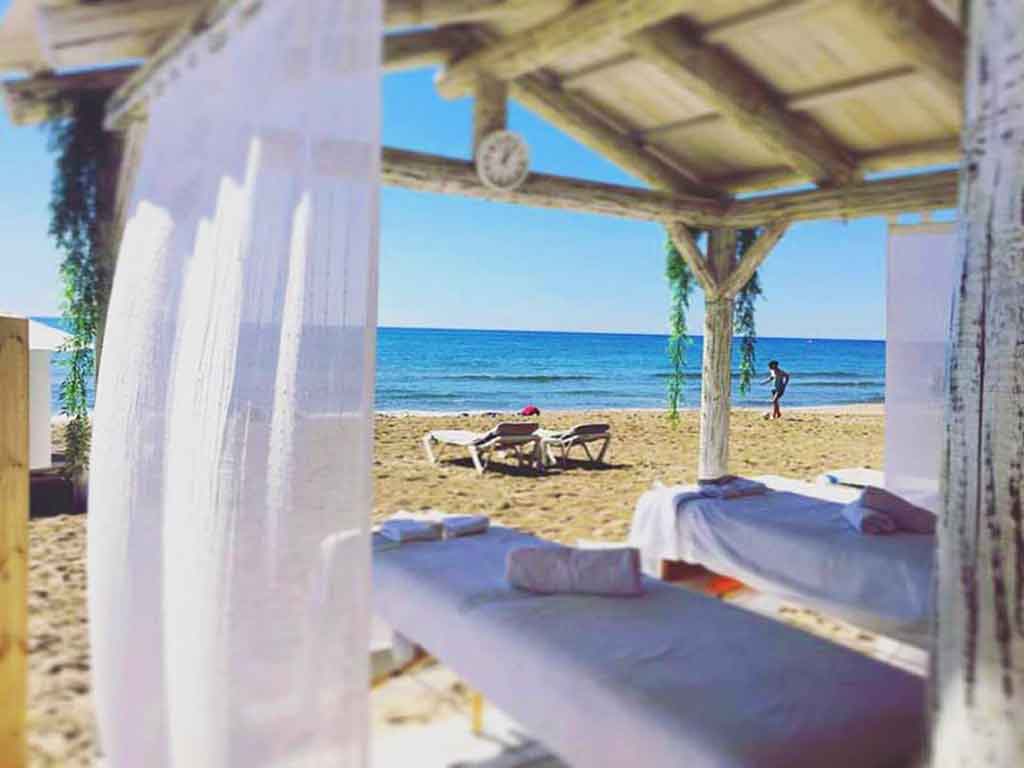 2.Sausalito
This is not just a simple chiringuitos of Sitges. Located on the Barra Beach a few meters from the sea and in the heart of an old warehouse of boats and fishing equipment that gives it its particular shape. It offers services in 2 different areas. The first one on a 90 m2 terrace with a central bar. The second area with 120 hammocks spread on both sides of the terrace. They will offer you light and refreshing gourmet dishes with a wide range of salads, hot sandwiches with country bread, escalibada, melon with ham, fruit… and at sunset: mojitos or a glass of cava while enjoying the sunset.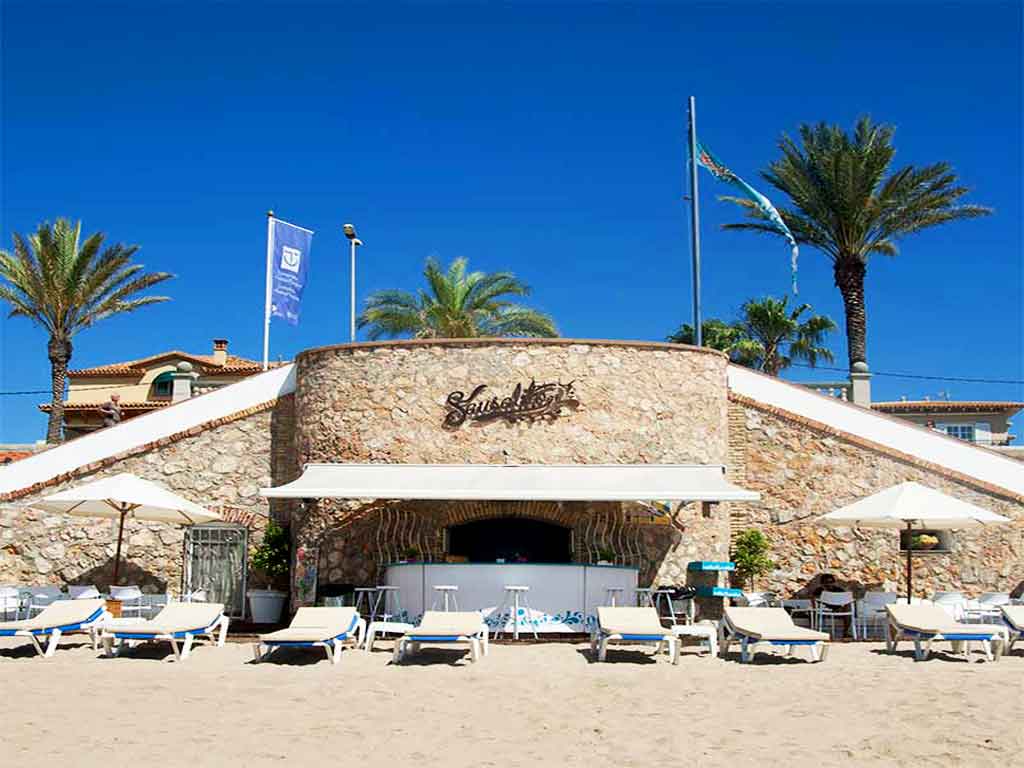 3.Chiringuito La Barra
Located at the Promenade Maritime of Sitges, it is one of chiringuitos of Sitges to visit and spend time with friends or family. To eat, they offer you cold sandwiches, salads, croquettes (croquetas), fruits, smoothies, cheese or even Iberian dishes… To drink, they offer you a wide variety of gins with 17 different brands, there are cava, wine, sangria, mojitos, natural orange juice… The little extra, every Sunday there are Zumba classes from 11:30 to 12 :30 and it is free.
4.Waipiqui
Waipiqui is one of chiringuitos of Sitges to check out. Located on the beach of Bassa Rodona. Enjoy their menus and cocktails at your table or chill-out in a refined atmosphere day and night with friends or family. They offer a variety of tapas and sandwiches.
You know what you have to do now! During your stay in one of our villas in Sitges, take advantage of this opportunity to enjoy services of the chiringuitos of Sitges.