Abandon yourself into a mindful walk through the beauty of Sitges Promenade.
Mediterranean, quiet and captivating: this is Sitges Promenade. With a distance of 2,5 km from the emblematic Sitges Church to the mythical Terramar Hotel, Sitges offers a peaceful stroll along the golden and blue coastline of this beautiful region.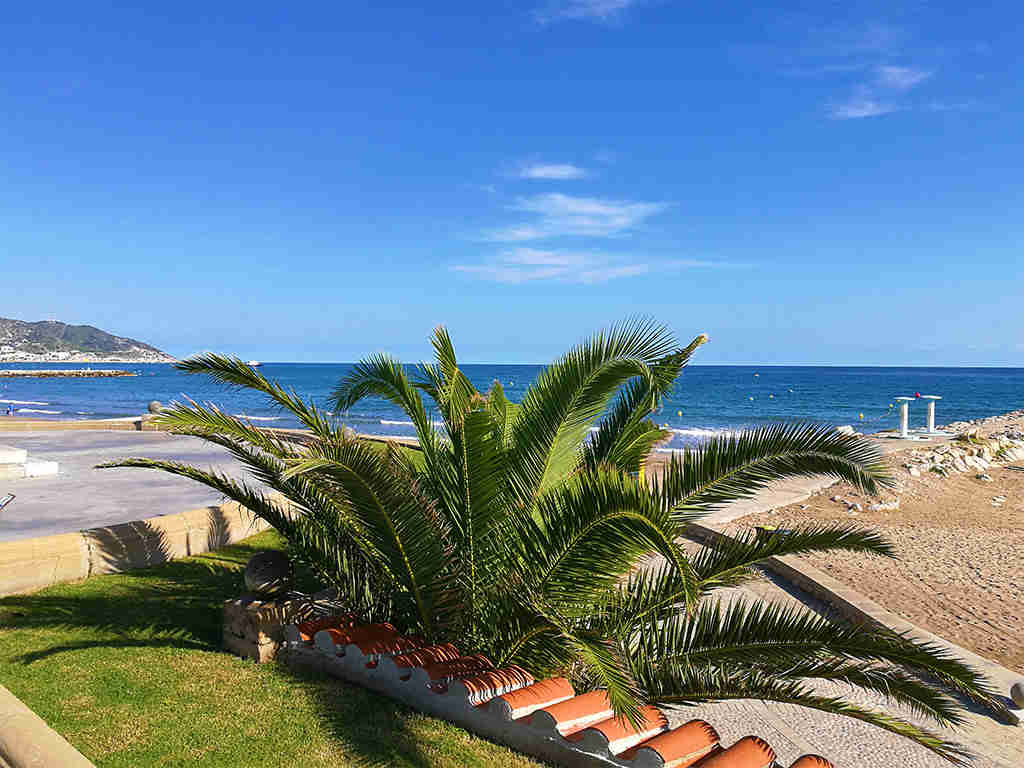 Festonned by high palm trees of glossy sheet, ornamented with vigorous stone benches, perfumed with saline sea scents, embellished by a polished lawn, Sitges Promenade becomes a luxury difficult to emulate and easy to appreciate.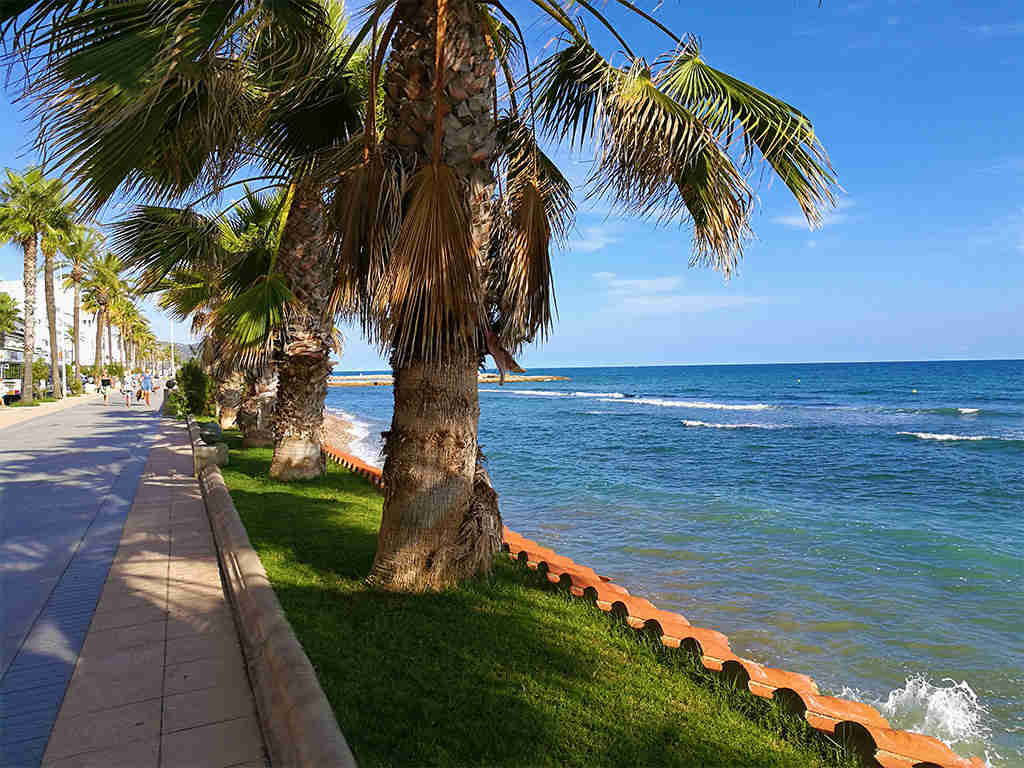 Completely flat, this singular road runs parallel to the beautiful and famous beaches of Sitges, on one side. It is magnified by the ostentatious, dazzling and majestic succession of villas and mansions belonging to the native aristocracy, and it's animated by picturesque local bars and restaurants, on the other side.
Very crowded in the summer months, especially in July and August, the summer tumult of tourists fades the rest of months of the year, generously offering a path at the edge of the sea almost empty, extremely calm and highly relaxing, deeply quiet and greatly charming.
Empty of people, deep in senses, wander through it gives unique stimulus to anyone who is prepared to receive them: the musicality of the waves kissing the coast, the soft murmur of the palm trees, the symphonic sledge of the local bird and the saline fragance of the tranquil sea. A sensory experience unique, spiritual and exciting.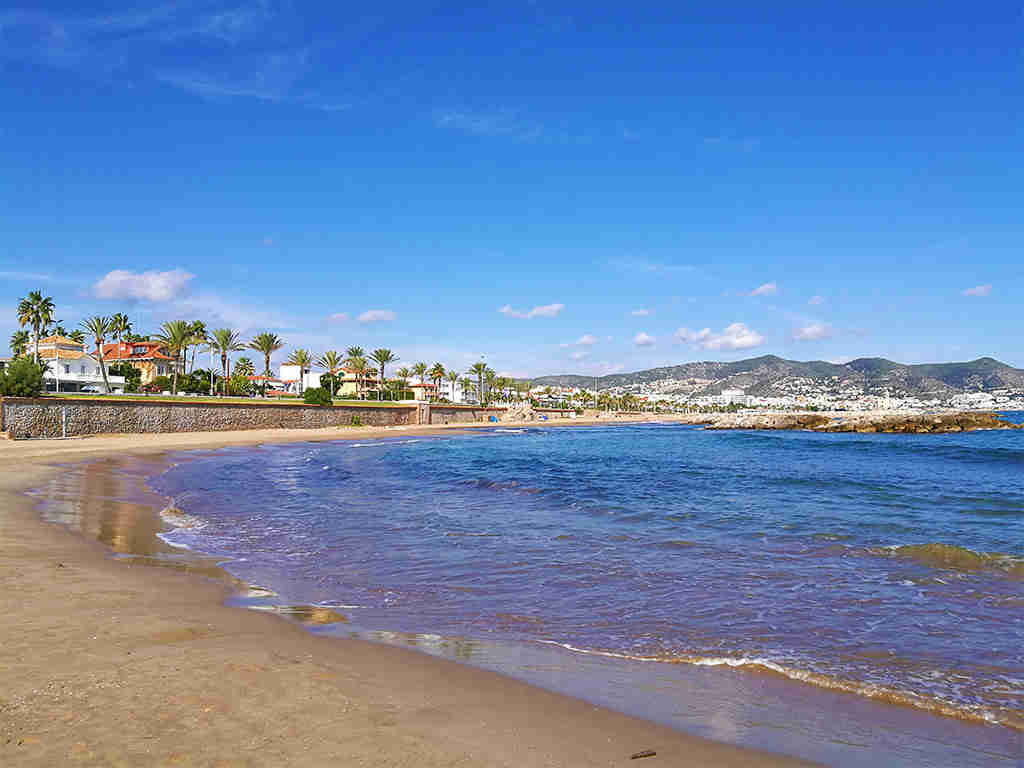 In the morning is common to meet the early risers who practice their passion in one of the most beautiful promenades of Mediterranean, or couples of old people who finally have the time to enjoy the simplest pleasures of life.
In the afternoon is usual to meet teenagers groups living the fullness of life, or effusive and exalted small children, running and laughing after leaving school.
At weekends, the Sitges Promenade welcomes with prodigality the love and joy of reunited families, the tranquility and careless of love couples, the effervescence and animosity of groups of close friends.
In short, it's essential that during your trip in Sitges, you open up to the pleasures of the life that beautiful Sitges Promenade brings you. If you also wish to wake up with incredible views to the sea every morning or go to the beach walking, in WeeklyVillas we offer you several beachfront villas and apartments.