Sitges is one of those cities that you fall in love with just stepping on it; An idyllic destination to relax and enjoy the best beaches in Catalonia, the Costa del Garraf sun and the characteristic Mediterranean climate and, of course, the corners of the wonderful city of Sitges and its gastronomy.
It is the ideal time to make reservations for summer and enjoy the city in one of our magnificent villas.
As with everything in Sitges, the city's golf course is not conventional: you won't find another one in Catalonia so close to the sea. In fact, holes 3 and 4 are played just over 15 meters from the water. To this visual and sensory experience is added another gastronomic: the club restaurant, directed by Paolo Casagrande, head chef of Lasarte de Barcelona, ​​distinguished with 3 Michelin stars.
The main feature of the Terramar golf club is that it is a pleasant field to play. It is not excessively difficult, nor is it too long or too short, most of the holes are flat and varied and the microclimate in Sitges means that golfers can enjoy around 300 days of good weather every year.
The Terramar golf club is next to the sea, there are frequent breezes, but they are not usually very strong and help cool the sun's heat in the summer months.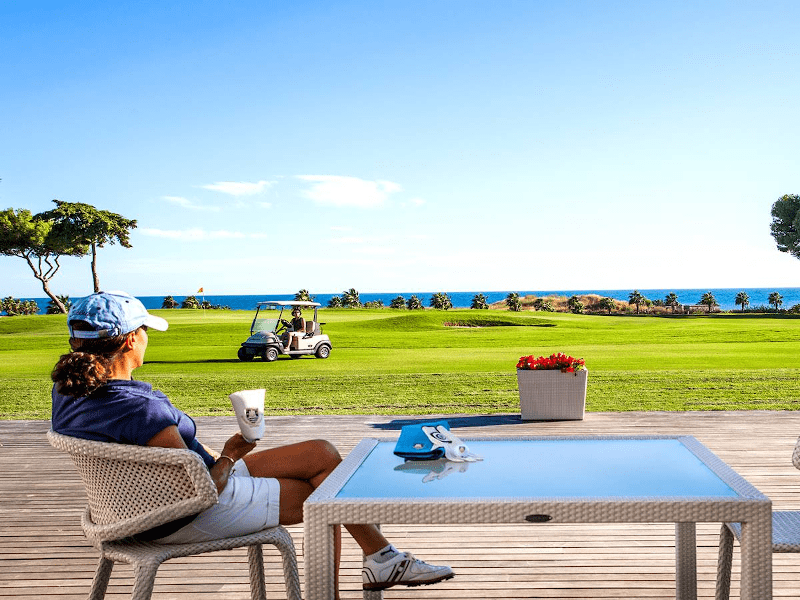 But the Terramar club is not only a golf course, but it offers a complete experience and invites us to immerse ourselves in the Country Club, where we can enjoy a wonderful swimming pool and different activities such as paddle tennis, tennis, football, fitness, etc.
The club restaurant, Gramen Restaurant is distinguished by its dedication in each of the events it performs. It offers maximum quality in the raw materials used in all its products and an exclusive care to achieve maximum satisfaction for each and every one of its customers.
Álvaro Carro is at the forefront of this renewed gastronomic project that combines elements of traditional cuisine with the best current creative trends.
Paolo Casagrande, Head Chef of Lasarte Restaurant in Barcelona with 3 * Michelin, collaborates in the improvement of the global experience in the restoration of Terramar.