Sitges offers alternatives to those who seek more intense emotions. Sitges is not only art and gastronomy but also fun and nightlife. Have you ever heard about "Calle del Pecado"?
The Street of Sin which is actually called Calle 2 de Mayo and which is the meeting point for the sitgetanos when the night begins. On the street, there is a lot of local nightlife, among them the Pachito bar, from the Pachá Group. There is also a "Calle del Pecado Gay", Calle Bonaire, in which there are several nightclubs aimed at the gay and lesbian public and we from Weeklyvillas helps you to find the right villa for you.
During your stay in Sitges in our luxurious villas, one of the best ways to spend a good nightlife is to walk around "the street of sin" and get in and out of different bars until you find a bar that suits you. These are some of the most popular bars:
COCO RICO BAR
The Coco Rico bar offers many possibilities for themed parties and promotional events.Coco Rico organizes dance lessons (Caribbean rhythm) and offers a party suitable for all occasions: Catalonia International Film Festival, Halloween, Christmas and New Year, Carnival, white party, festival mayor, Santa Tecla.
PARROTS BAR
The Parrot Group has been a pioneer in developing various gay-friendly bars, clubs and restaurants in Sitges, Barcelona. Destinations are becoming more and more popular, as is Parrot Group's business. Our office is located in the center of Sitges, and we are constantly developing new products to increase Sitges' international visibility. Parrots Group (Parrots Group) is a founding member of AFGAL, the association responsible for gay pride Sitges (Gay Pride Sitges).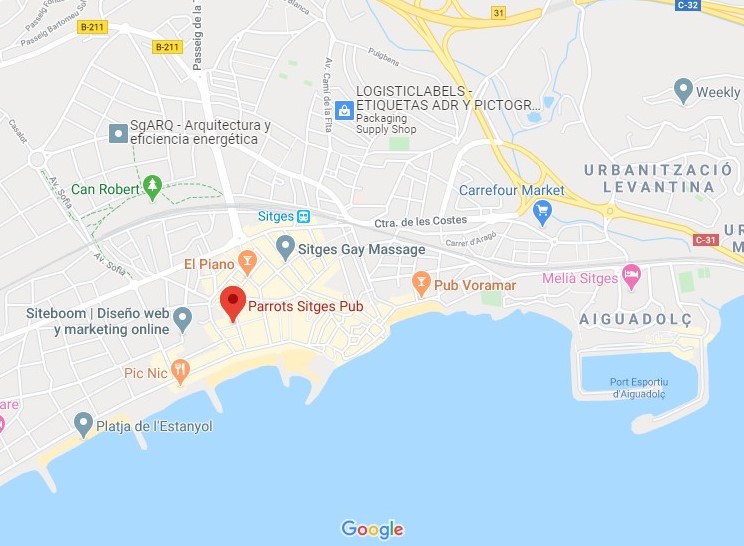 PACHITO BAR
Pachito opened in 1969, by the founder of Pacha. It's fun, friendly and casual Stylish audience and atmosphere, is a 'House' music in all its variants. You can have a lot of fun here and spend a good time with friends drinking and chatting.
SWEET PACHA
Sweet Pacha is a discotheque which finds itself in the street of sin and it attracts a lot of public. Spread over two floors and with a terrace overlooking the harbor, the nightclub is open all year round and is the place to go in the summer if you want to party and have fun. They also have a restaurant which opens from 8:30 p.m. to 1 a.m.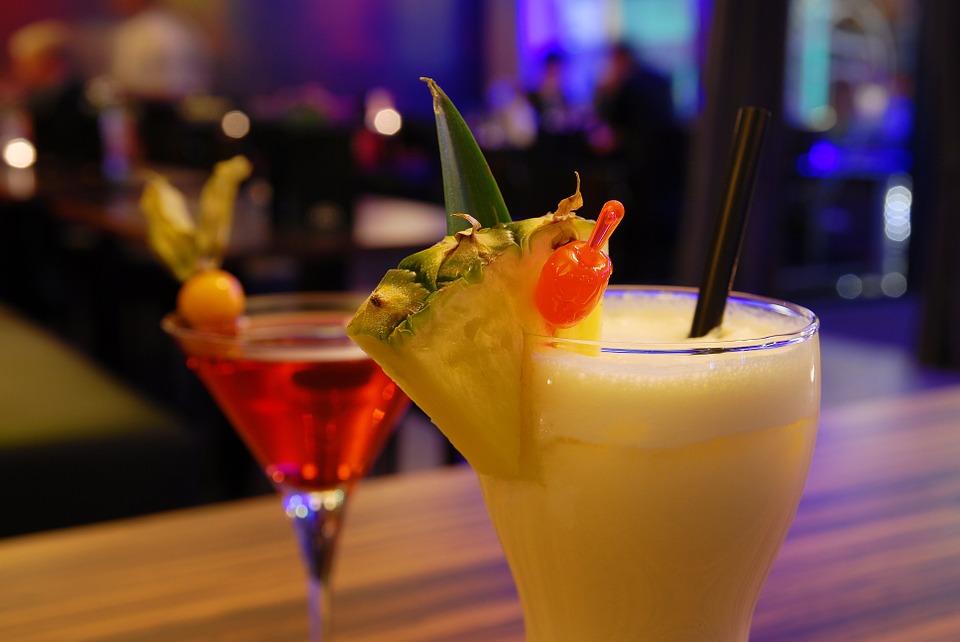 RICKY'S CLUB
Lastly, it's Ricky's, located in the heart of Sitges, this club opens after midnight. You can listen to the latest dance novelties and hits at the moment. It is full of locals and tourists who dance until dawn.
PRIVILAGE
A very popular bar popular choice amongst the younger, this gay club in Sitges gets packed from 12 am onwards. There is a large dance floor and three different bar areas. Popular parties are hosted throughout the summer and there are several theme nights throughout the week.
There are many bars and pubs in this street, these are just a few suggestions from our weekly articles. You can consult our catalogue and our magazine for more details. Moreover, our best villas are located in the city centre so it's simple and easy to reach the city centre, you can rent an accommodation from Weeklyvillas that offers you the chance to rent beautiful villas wherever you want in Sitges and experience a wonderful stay in this place. Check our website Weeklyvillas and contact us for further information.