Sitges Port, a maritime destination with a wide gastronomic offer, and the funniest activities

.

Formerly known as a trading point between local shops of "Costa Dorada", and the many Mediterranean metropolis, as the main maritime enactment of the Penedes vineyards, Sitges Port remains, today, a place of national recognition, turned into a gastronomic destination full of sport activities. 

Former port of fishermen, Sitges Port shows off its national state of select, idle and social port, after Puerto Banús and Ibiza. Its enclosure offers an endless number of aquatic and sporting possibilities.

From sailing courses, adapted to handicapped people, training and sale of jet sky and  jet sky, yachts, sailboats or catamaran outings, to piloting boats without permissions or go to Barcelona by ferry. A multitude of fun activities to share with family, with friends or even to do in a couple.

Nowadays protected by ecological institutions, Sitges Port respects diligently the environment, preserving the maritime ecosystem around it, and offering a navigation through the crystalline and diaphanous water, full of native fauna.

Glittering beneath the mighty rays of the Mediterranean sun, its careful line of parallel piers and guarded boats, festooned by lush tropical palm trees, immerse the visitor in a pleasant atmosphere.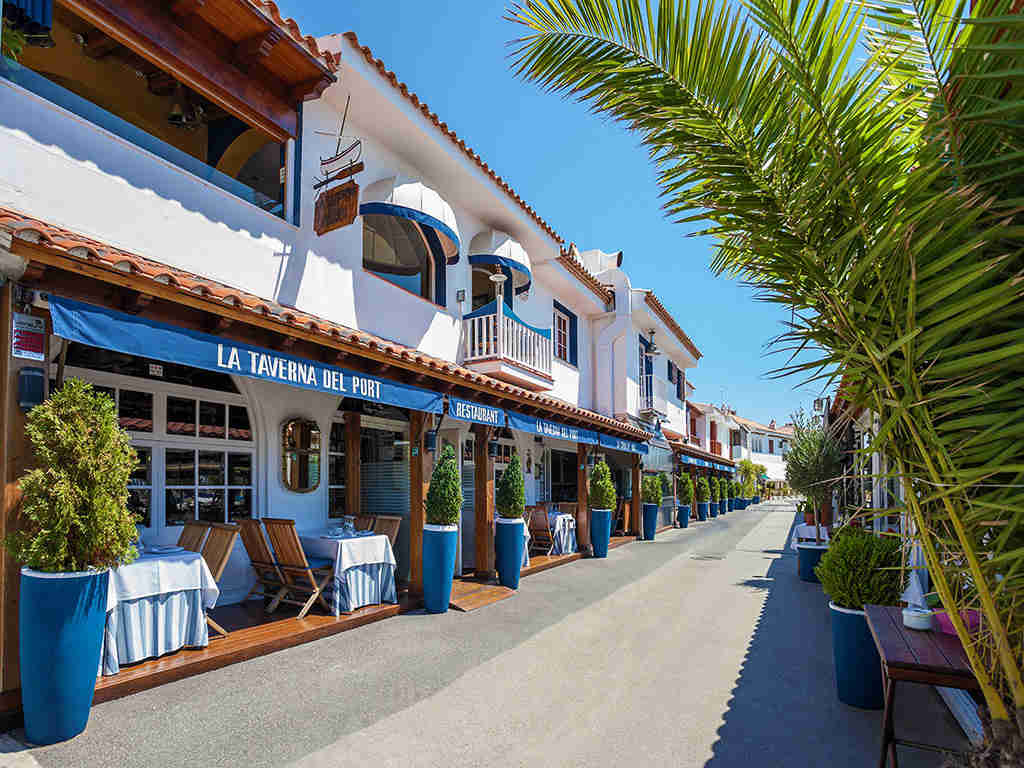 Through its two narrow driveways, one after another, or one opposite to another, the different restaurants follow one another, and complete the multicultural and original gastronomic offers. From Meditarranean "lifelong" taverns, with their exquisite shellfish and paellas, or Italian "trattorias" with their homemade pasta dishes and thin-crust pizzas, to more sophisticated and modern places with cosmopolitans tapas, or tropical cocktail bars with natural juices.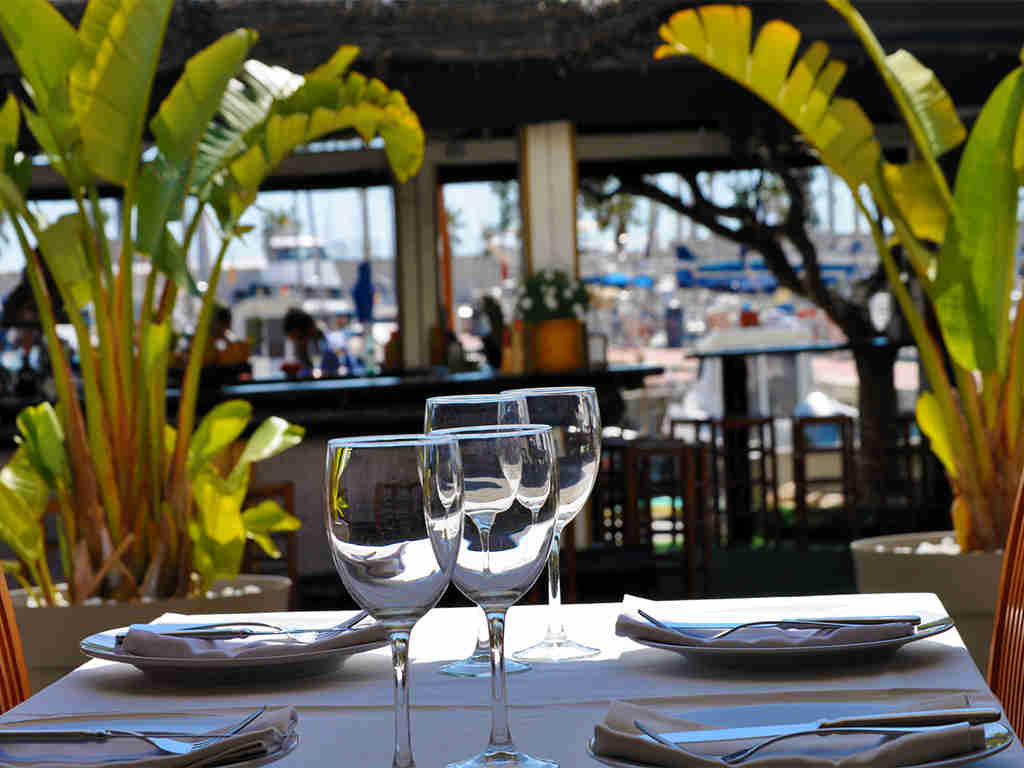 A wide range of possibilities to share a good family meal under the shelter of the Sitges sun, a romantic dinner by candlelight or an exciting tasting of more select dishes with friends, before going out to dance.
Because the Sitges Port also offers places to move the hips to the pop music of the moment. Its favorite and most popular place is Sweet Pacha, a white building with Ibiza's air and an outdoor terrace, ideal for taking a drink and enjoy the unbeatable view on the port's nightlife.
For all this, and much more, we invite you, from WeeklyVillas, to enjoy a paradisiacal holiday in one of our villas in Sitges, and participate in the active day-to-day of this sporty and social maritime port.