Now that summer is over, we want to offer you a list of all those beaches that the city offers and whose characteristics. If you are staying in one of our villas facing the sea, you will have the beach a few meters away, which will allow you either to take advantage of these last hot days, or to take advantage of to disconnect from much less crowded places than in the middle of summer. Each beach has its own personality depending on the size and environment that surrounds it, including the people who frequent it.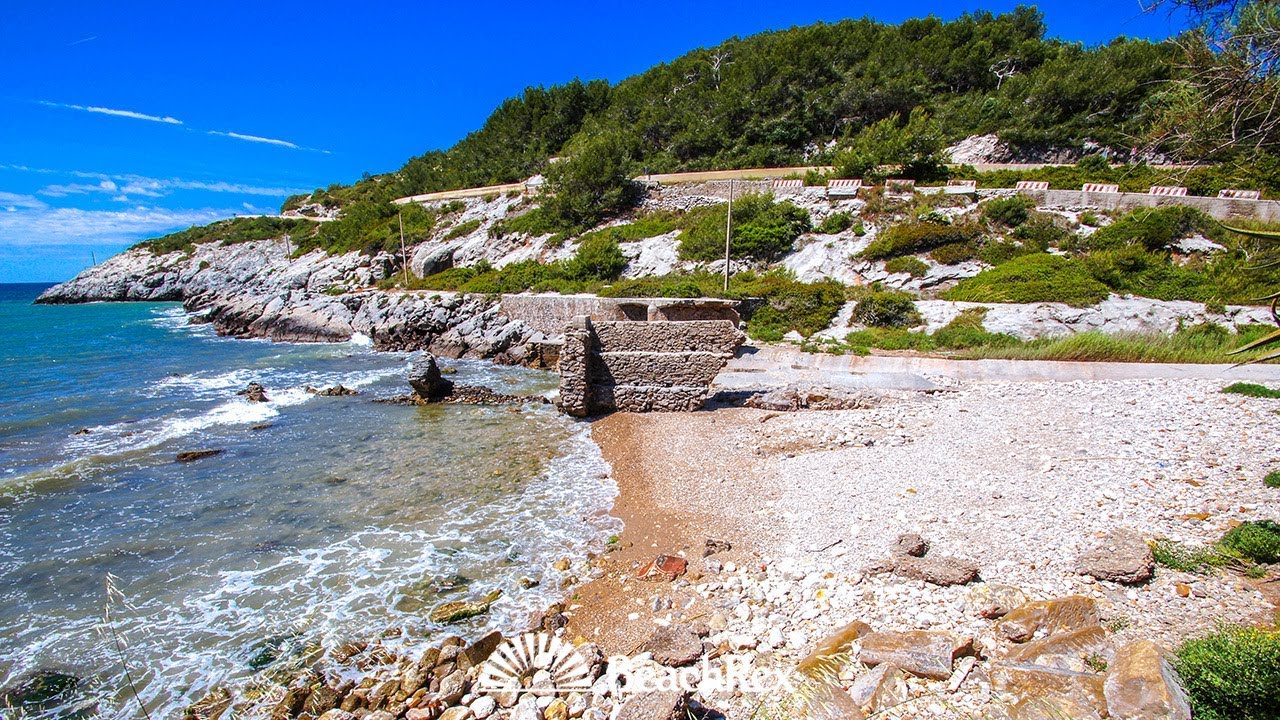 Cala Morisca

Cala Morisca is a nudist cove in the middle of the Garraf Natural Park. It has private parking. With fine golden sand, between cliffs it offers a pleasant and safe environment to enjoy alone, as a couple or as a family. It has bathrooms, showers, restaurants, bars, beach bars and even hammock rental.
Aiguadolç Beach

The Aiguadolç beach next to the port it's about 15 minute walk from the center of Sitges. This spot is familiar and is also equipped with everything from umbrellas, skates and a bar / restaurant. It offers all the services and parking.
Balmins Beach

This beach in Sitges is located behind the Sant Sebastià cemetery. It has a total length of 250m and is divided into 3 sections, which can be accessed from different sites. It is also a nudist beach and has some small corners that are caves. A lovely beach to be so close to the city center.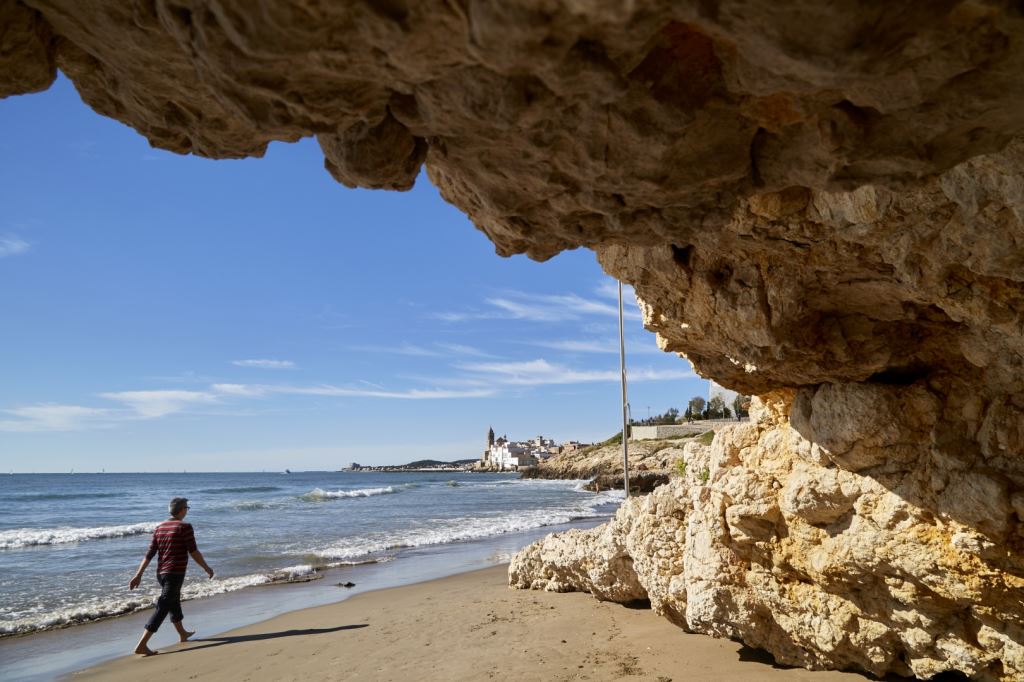 San Sebastian Beach

Sant Sebastià is a beach of golden sand that is very close to the center of Sitges; between the church and the cemetery. This is a family beach and has many restaurants to choose from. This beach has lifeguard services, a beach bar, showers and bathrooms and on the promenade you will find many restaurants and cafes where you can eat or have a drink.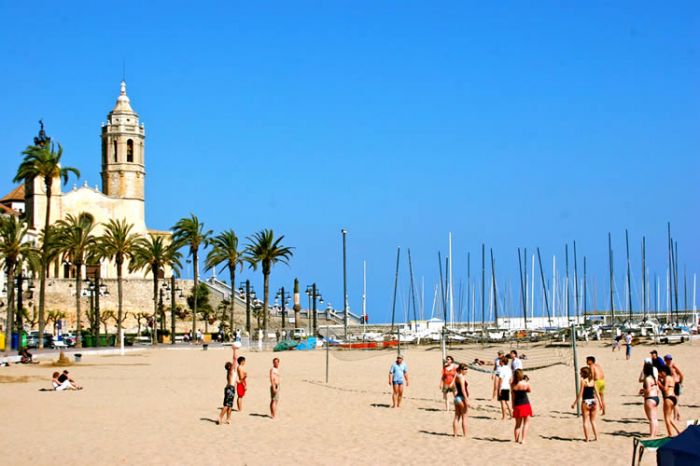 Bassa rodona beach

This is the main gay beach in Sitges. Its location is very central and it is usually one of the busiest beaches with all kinds of facilities. Everyone is welcome, however, although it clearly has a predominant gay target.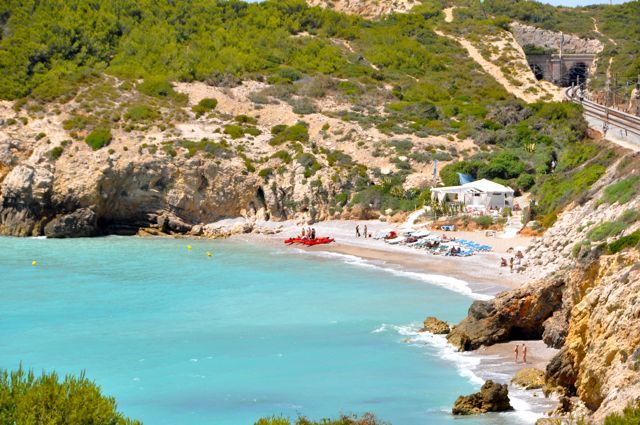 Terramar Beach

This beach located near the city, is 400 meters long and has many services. It offers one of the most famous beach bars in Sitges, Beso Beach, known for its live DJs and its comfortable loungers.