Her reputation is well established, Barcelona is a festive city!
Barcelona is known for its tapas bars, cafés and terraces. At night, you will also find impressive places. Barcelona's nightlife is always in constant turmoil.  It is full of clubs, bars and other things to do in Barcelona at night. People of all ages love to go out! Each district has a few bars, restaurants and nightclubs. Come and live as a local!
The Eixample district:
Young Barcelonaers meet in the Eixample district. Bars, clubs and restaurants offering all types of cooking for groups of students, bachelors or groups of friends of all ages.

El Raval:
This district is full of everything that makes Barcelona so magical! It is the most international and dynamic district. In the evening, you have the opportunity to taste exotic but also traditional dishes. It is the cosmopolitan district of excellence in which you can breathe the aromas of other cultures in its narrow and lively streets.
El Born :
Other things to do in Barcelona at night: visit el Born. It is one of the best places to in Barcelona. Between the narrow streets and medieval corners many people are looking for restaurants and bars. Ideal for dinner or a drink with friends.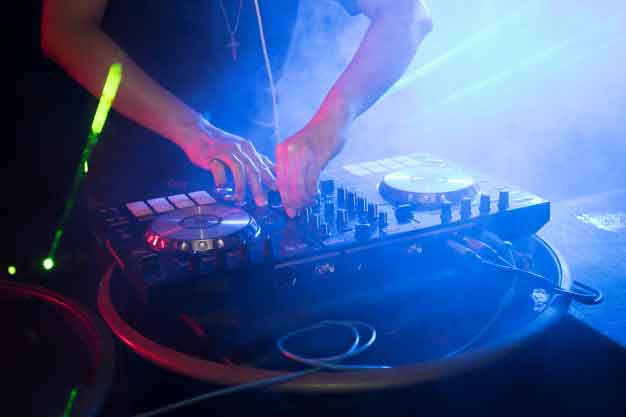 Gràcia:
In the streets and squares of Gràcia, you will find restaurants, cafés and bars that have charm. All you have to do is walk through the alleys to find your happiness. In summer, you can enjoy the terraces on the plots. In August, take advantage of the Festa Mayor to have fun!
Olympic Port:
Things to do in Barcelona at night: the Olympic Port district. It is one of the most popular places at night with its nightclubs, bars, restaurants and even a casino by the sea. During the day, the Olympic Port is full of people who do sports, but as soon as night falls, it fills up with thousands of well-dressed people occupying the terraces on the beach. The atmosphere in this district is joyful; in addition, you are close to the sea to enjoy your night in Barcelona.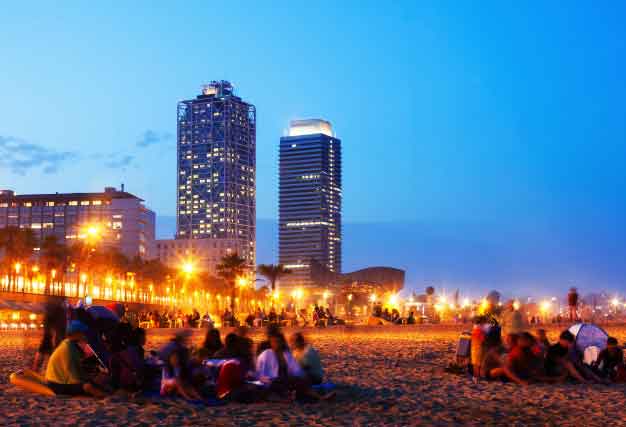 Poble Nou
To spend an unforgettable night in Barcelona, we recommend you to go to the Poble Nou. It is an industrial area but you will find large clubs with different themes. Razzmatazz is the most famous nightclub in the area and the trendiest. It has 5 rooms, each with different themes in which you can dance on pop, techno, electro…. It also hosts rock and pop groups….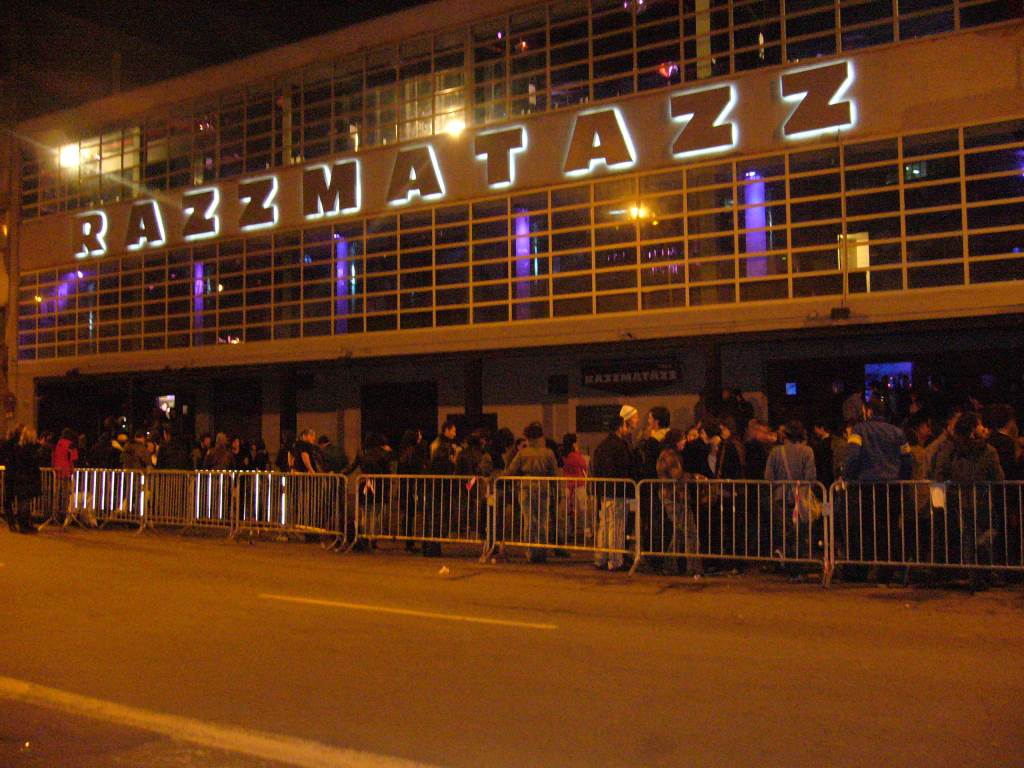 The magic fountain of Montjuic:
Other things to do in Barcelona at night are to visit the magic fountain of Montjuic. When you think of going out at night in Barcelona, you immediately think of the show of the Magic Fountain which is located near the Plaza de España. The city is taking shape and we can finally see the vastness of the city. At the top, you will have a breathtaking view. While waiting for nightfall, you can walk in the botanical gardens, visit the Olympic Park or its museums; you can finish your day by watching the water and light games of the Fontaine. It is one of Barcelona's most famous attractions. The fountain has about 7,000 million possible combinations of water and light. In addition of the show, you will also enjoy the magnificent background view. An ideal show for all ages.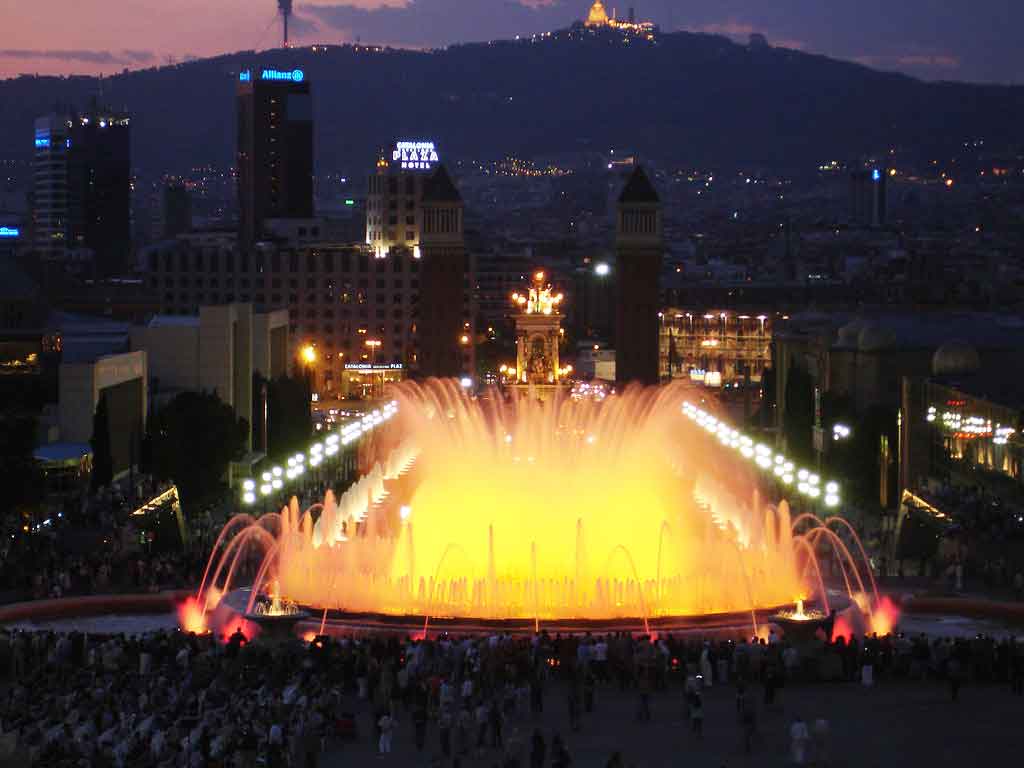 There are lots of things to do in Barcelona at night! Rent one of our villas in Sitges and enjoy your stay in one of our villas. Have fun in Barcelona and spend an unforgettable night!