Just 45 minutes from Sitges and our WeeklyVillas rental houses we find the beautiful city of Barcelona with some of the best rooftops, both for lunch or a drink while enjoying the unique skyline of Barcelona. Whether you are going to relax after a long day of sightseeing or enjoy a romantic moment with your partner.
360º BARCELÓ RAVAL
First of all we find this terrace, located on the roof of the Barceló Raval Hotel, with spectacular views where you can give Barcelona a 360 degree turn. Thanks to its circular shape and its central location, it allows you to see any corner of the city. It also has a small pool. Even if you are not a hotel customer, you can visit it anyway. It is open daily.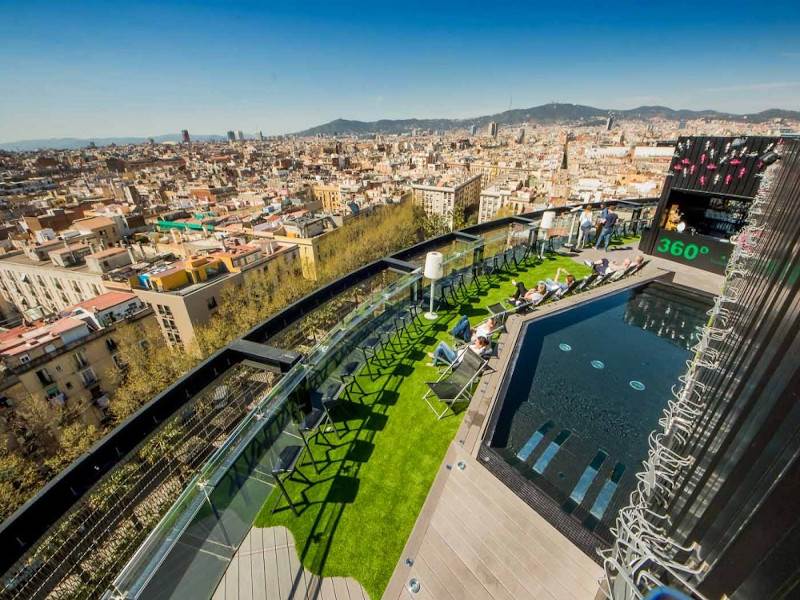 DIAGONAL 205 SKYVIEW BAR + LOUNGE
We continue with this magnificent bar, we find it in the attic of the Hotel The Gates Barcelona neighboring the famous Agbar Tower. Impressive at night, when Agbar turns on its lights, the room becomes magical while you enjoy the pool bar and sun loungers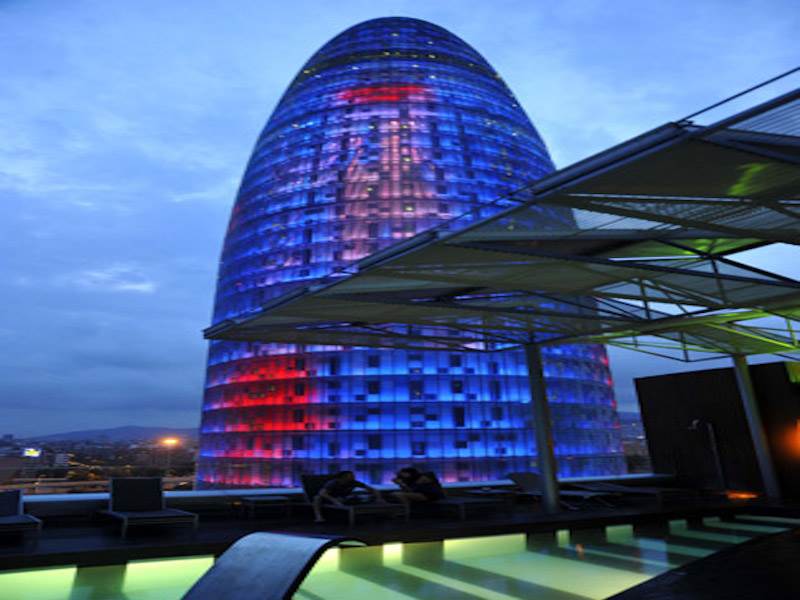 1881 THE TERRACE OF THE INDIANA
On the other hand, if you prefer a little more tranquility, this terrace is located on the roof of the Palau de Mar building. It offers pleasant sea views on sunny days, perfect combination for vermouths, afterworks, meals, dinners or cocktails in good company with absolutely privileged bird views of the Port Vell of Barcelona and the Barcelona coast.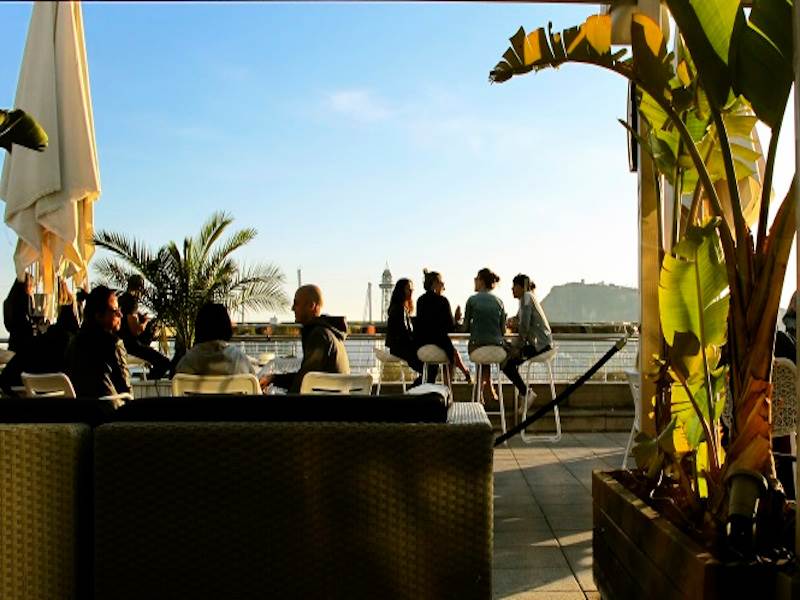 AYRE HOTEL ROSELLÓ
If you want to contemplate the Sagrada Familia, this hotel is located right in front, with spectacular views. From where you can enjoy a drink while watching the Gaudí temple illuminated on the skyline of the City of Barcelona.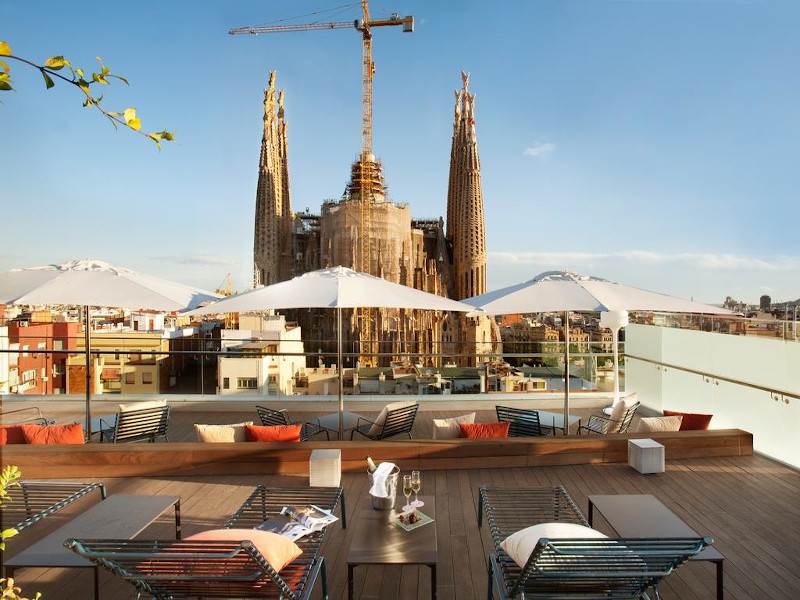 SKY BAR
Finally, the SKY BAR is located on the top floor of the Grand Central Hotel. During the day only accommodated clients can access, but after mid-afternoon it is open for anyone who wants to enjoy an exquisite dinner over the City of Barcelona with views of the maritime area of Barcelona and the infinity pool it contains, it changes of color, creating magical lights at sunsets and nights.