Spend your Mediterranean holidays in Sitges, a coastline that you can appreciate, amazing cuisine and sites. If you look for unique accommodation you can rent a villa for a week or more depending on how long you want to stay in the city.
Spend the vacation of your dreams on the Spanish coast. One of the most beautiful beaches in Spain is in Sitges where thousands of tourists enjoy a dream holiday.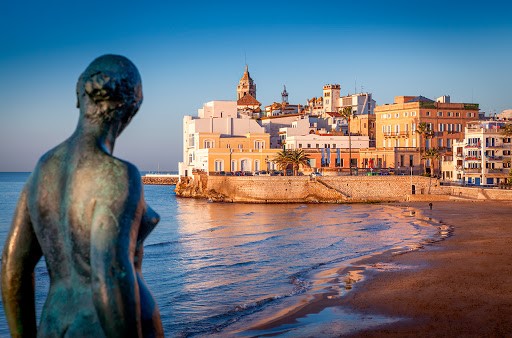 For instance, Sant Sebastiàn Beach is a beautiful and quiet beach located very close to the centre of Sitges, right next to the Church of Sitges, also called the Punta de Sitges.
This beach has lifeguard services, a poolside snack bar, showers and toilets and on the promenade, you will find many restaurants and cafes where you can eat or have a drink. A site that we particularly recommend to our guests staying in any of the villas of Weekly Villas.
You also have Sausolito beach located not far from the centre of Sitges, it is a beautiful beach that surrounds the Mediterranean Sea and offers tourists a relaxing and unique living environment. Is a perfect palace where to go when you stay in our beautiful villas here in Sitges. During the day you can enjoy all kinds of activities.
Activities
We have apartments, villas and houses that are well served and located in quiet and safe places. You are lucky enough to be in one of the most beautiful places in Spain, live nearby Mediterranean beaches and warm sun of Catalonia. Visit Barcelona as well as Sitges with our guide on the best activities to do.
Enjoy the sun, the beautiful view, BBQ, Jacuzzi, private pool, sea view, wifi and outdoor showers with hot and cold water.  Whether with friends or family, our villas have the capacity to accommodate a large number of people. Check our catalogue to discover all our offers and have more details.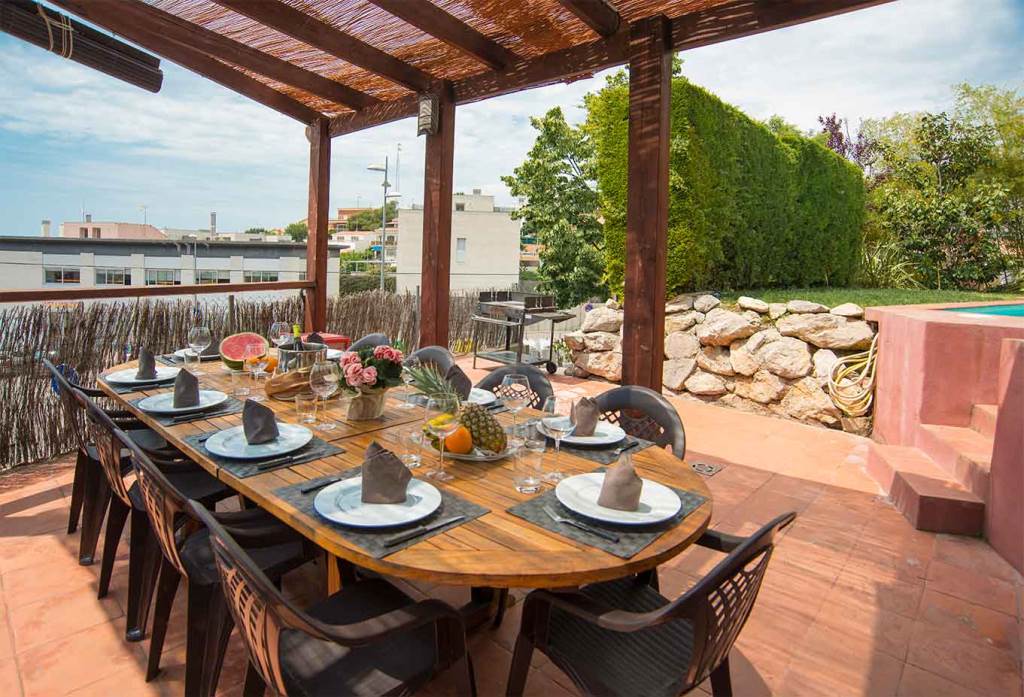 Weeklyvillas allows you to enjoy unique moments accompanied by a pleasant and light sea breeze. If you are looking to rent a villa in Sitges with private pool and next to the sea you are in the right place. Sitges is a town in the province of Barcelona in Catalonia and has all the characteristics to be a tourist and warm town.
To make your experience unforgettable you can also go out to explore the city and take a walk along the beaches of Sitges. If you are interested, I encourage you to read all our articles about activities to do in Sitges.
Do not hesitate to contact us for any further information and to check our Weeklyvillas catalogue.