If you want to walk a bit around Sitges, and combine a walk with a swim in the sea, we present you the perfect route to do both alone, accompanied, and for all kinds of ages, since the level of difficulty is low.
Difficulty level: low
Approximate distance: 8 km (one way, return by train)
Approximate time: 3h
Starting point: Port Sitges Hotel
End: Vilanova i la Geltrú Lighthouse
This round road connects the two best-known coastal towns of Garraf: Sitges and Vilanova i la Geltrú. Moreover, the path runs next to the sea line, so you can enjoy the wonderful views of the sea and its horizon.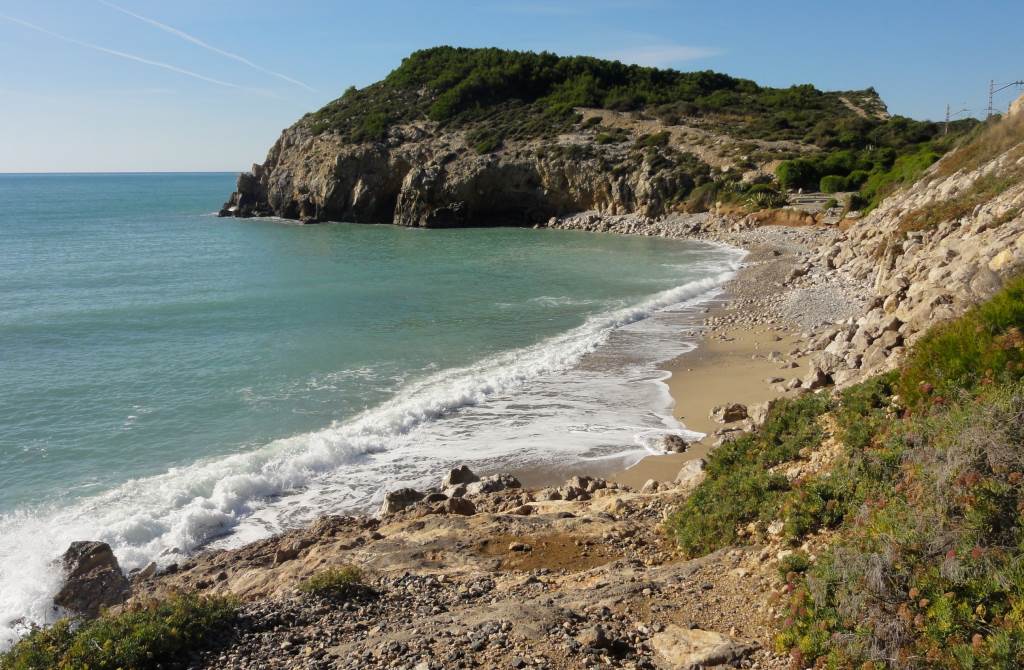 The starting point of the tour is the Hotel Port Sitges, whose path will take you in a southerly direction by the sea until we reach the last beach, where you will find a sign (GR –92) that will take you off on another path for a few kilometers through incredible coves like Cala Xica and Cala dels Gegants, which are located halfway, where you can stop to take a dip into the sea if you want to.
Following the indications and without leaving the trail you will arrive at the beginning of Vilanova. From there, it is only a few minutes until you get to the lighthouse, an ideal place to rest and enjoy the scenery after a long journey.
Undoubtedly, this route is ideal for refreshing yourself in any of the coves and beaches along the way, taking a dip in the sea during summertime.