If you are looking for a holiday destination with beautiful beaches, a varied cultural offer and all kinds of tourist services, you should opt for Sitges. Indeed, the city is known for her traditional fishing village. She has managed to become the capital of tourism on the coast of Barcelona. Only 20 kilometres south of Barcelona and thanks to its microclimate with more than 300 days of sunshine per year, and the protection of the Garraf Park mountains. You can enjoy peacefully your holiday with your family!
The former fishing village, with its white church and golden sandy beaches, is a real pleasure for the eyes and enjoy the relaxed atmosphere, while discovering the local festivities.
If during your stay you have not had the opportunity to see events, do not worry, there are many things to do in and around Sitges: She has everything for her.
1.Activities on the beaches
Beaches are an ideal destination for family holidays. Its wide variety of beaches is more than enough for the little ones to feel happy and have fun. The vast majority of them offer basic services such as showers, lifesaving and Chiringuitos (Spanish bars on the beach), so you do not have to worry about anything. The best beaches for families are those close to the centre. They have many more services and extend over the entire promenade, where children can cycle or skate. We advice you to visit Terramar Park, where you will find playgrounds and picnic areas in the shade under the palm trees. If you consult our guide on the beaches of Sitges, you will see that many beaches offer the possibility to rent kayaks and pedal boats. Many beaches such as La Fragata beach, offer nets for volleyball and football. In high season, from June to September, on the most central beaches, you can find special activities, such as aquagym lessons or activities for children.
2.Enjoy a local festivities with your family.
If you decide to visit Sitges during the Christmas holidays, you are lucky, its microclimate will allow you to have sunny days and a clear sky. The Nadal Park offers all kinds of activities for children. On January 5th, you can see the procession of the Three Wise Men in Sitges, full of colours and fantasy.
3.Explore the beautiful fishing village
The old town of Sitges will surprise you with the white colour of the houses and their floral decorations which are the main characteristics of the city. This district is full of local shops, bakeries, bars, restaurants and terraces of all kinds. During your stay, do not forget to visit the church of San Bartolomeu and Santa Tecla. Their view of the sea are incredible!
After a sunny day on the beach, there is nothing better than walking along the "Paseo Maritimo" to enjoy the sea breeze. If you want to go out in the evening, you can have dinner or a drink on the terrace . If you want to do something more festive, nothing better than going to bars and discos to dance.
Sitges, a cosmopolitan city, offers life all year round, especially at weekends, when a large number of people come from Barcelona to visit Sitges. So there will always be people and special projects, without becoming too overwhelming. Book your holiday home at Weekly Villas and prepare yourself for a perfect holiday.
For those who enjoy cultural activities, there are museums to visit in Sitges that are worth it. For example, the beautiful Cau Ferrat Museum, an old house and workshop of Santiago Rusiñol, one of the representatives of Catalan modernism. There are all kinds of art, from ceramics to paintings by Picasso and of course other artists.
Moreover, you can choose to visit Palace Marycel, which saves a magnificent collection of medieval art. The Museums of Sitges offer activities for families and they are free for children under 12 years old. Adults can get a special ticket, valid for all museums and with which you will get a better price than if you bought the tickets for each museum separately.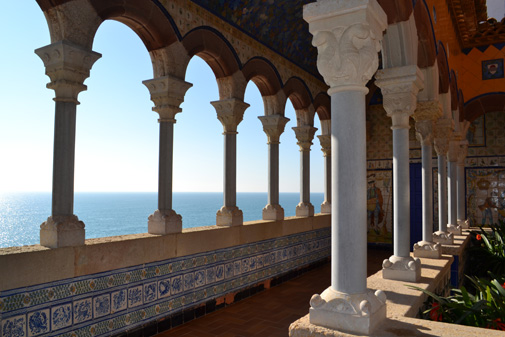 4.Enjoy outdoor activities in the sun.
Sitges has no less than three marinas and offers you the opportunity to practice all kinds of water sports, especially in the Aiguadolç area. If your children do not just want to play and swim, you can choose to send them to sailing or even surfing classes. Around Sitges, you will find all kinds of water activities, such as water skiing, windsurfing or kitesurfing. There are also many companies that organize excursions such as horseback riding or mountain biking. There is also the possibility to enjoy the sun and discover the seabed around Sitges during a boat trip thanks to its glass bottom or even during your sailboat or kayak trip. There are so many possibilities!
5.Visit of the Garraf Natural Park.
How about visiting the magnificent Garraf Natural Park? The environment is entirely Mediterranean and offers all kinds of activities, exhibitions and a variety of trails and guided itineraries (week-ends), among others. You can also opt for a guided tour by minibus from the Sitges tourist office through the natural park. One of the best hiking routes is the part of the Hermitage of Our Lady of Bruques ( Ermita de Nuestra Señora de Bruques), located on the road to Gavà a Begues, and extends to the castle of Eramprunya. To rest and regain your strength, you can eat in the restaurant next to this chapel or have a picnic and enjoy the incredible view of the castle.
However, if you are looking for a quieter getaway, you can always choose the train to go to the fabulous beach of Le Garraf, where you can also rent kayaks and pedal boats. There is nothing better than staying in a holiday villa in Sitges near to the sea to discover its  nearby areas .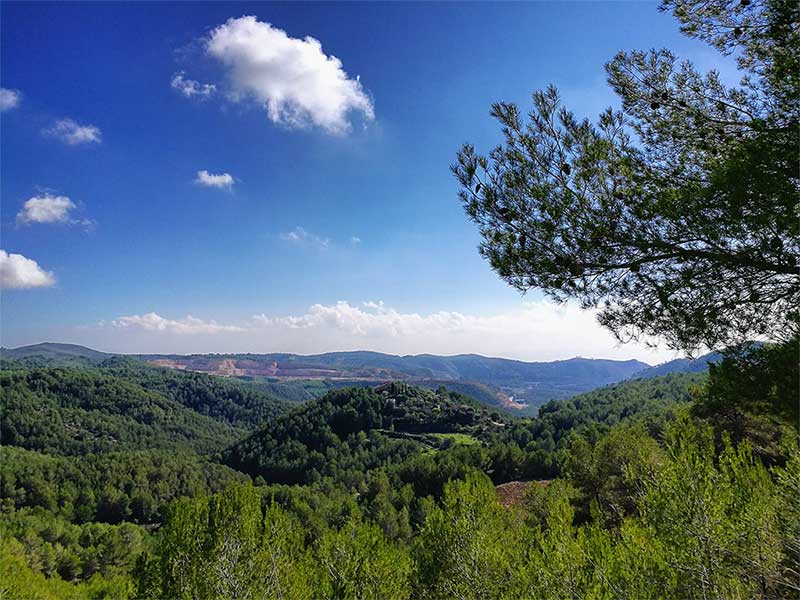 6.Visit Barcelona
Sitges is only 40 km from Barcelona (less than an hour by train), so you can always choose to visit this city if you want something different.  Cultural offer of Barcelona is so dynamic and full of events, celebrations and activities that it always has something to offer, even for the youngest ones.
As in Sitges, in summer in Barcelona there are many festivals in all its districts, such as the Festa Major de Poble Nou or the spectacular Festa Major de Gracia. In September, the pace does not slow down! Indeed, the most important summer festival is celebrated: La Mercè. Many of these festivals offer special activities for families throughout the day, including giant dances, parades and activities for children.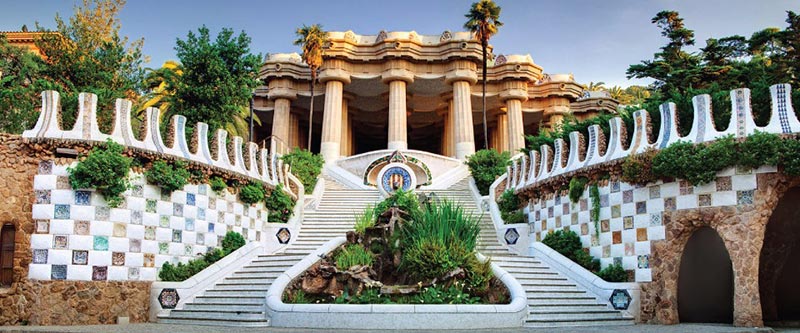 7.Discover the world of wine cellars
The town is located in the heart of the Penedès wine region, famous for its wine cellar and its beautiful landscapes and nature. The city is less than half an hour's drive from Vilafranca del Penedés, the capital of the Penedés Valley. We advice you to visit them!
A journey to discover the wine cellar of the Penedès may seem a little boring and long for children, but… This is not the case! The region's vineyards have specialized in family visits and offer activities for the youngest.
For example, the Freixenet winery offers audiovisual presentations, a miniature train tour through its premises and a delicious juice tasting for the most demanding palates. Adults must walk during the tour, but you will be rewarded with a tasting of their best wine.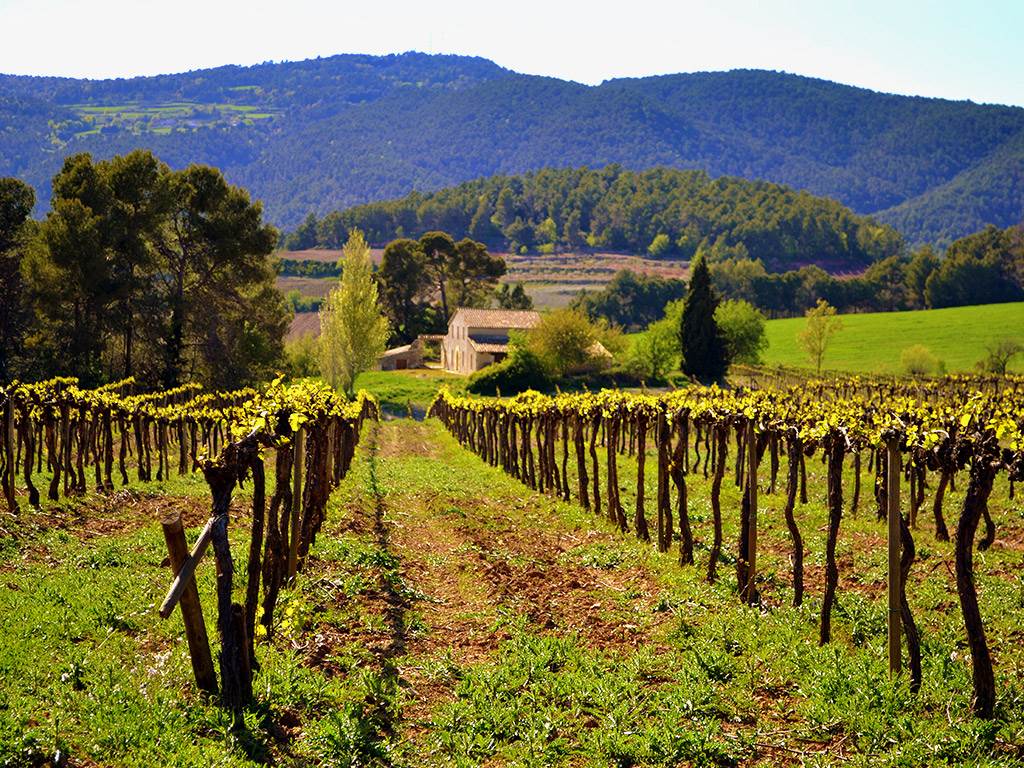 8.Have fun with the children.
Tarragona, a fabulous city, is only 40 km south of Sitges. In addition to its rich heritage, one of its greatest attractions is the huge Aqualeon water park and zoo, with its slides, pools and all kinds of fun attractions. The entrance is exclusive to the water park and zoo, so fun is guaranteed. In addition, in summer, the access to the park is very easy. There is a direct bus to Aqualeon from the Sitges tourist office.
In addition, near Tarragona, there is one of the most famous amusement parks in Spain: Port Aventura. The access to the park is very easy, as it has its own station. From Sitges you can reach Tarragona by train. For updated schedules and rates, it is preferable to visit the Renfe website directly.